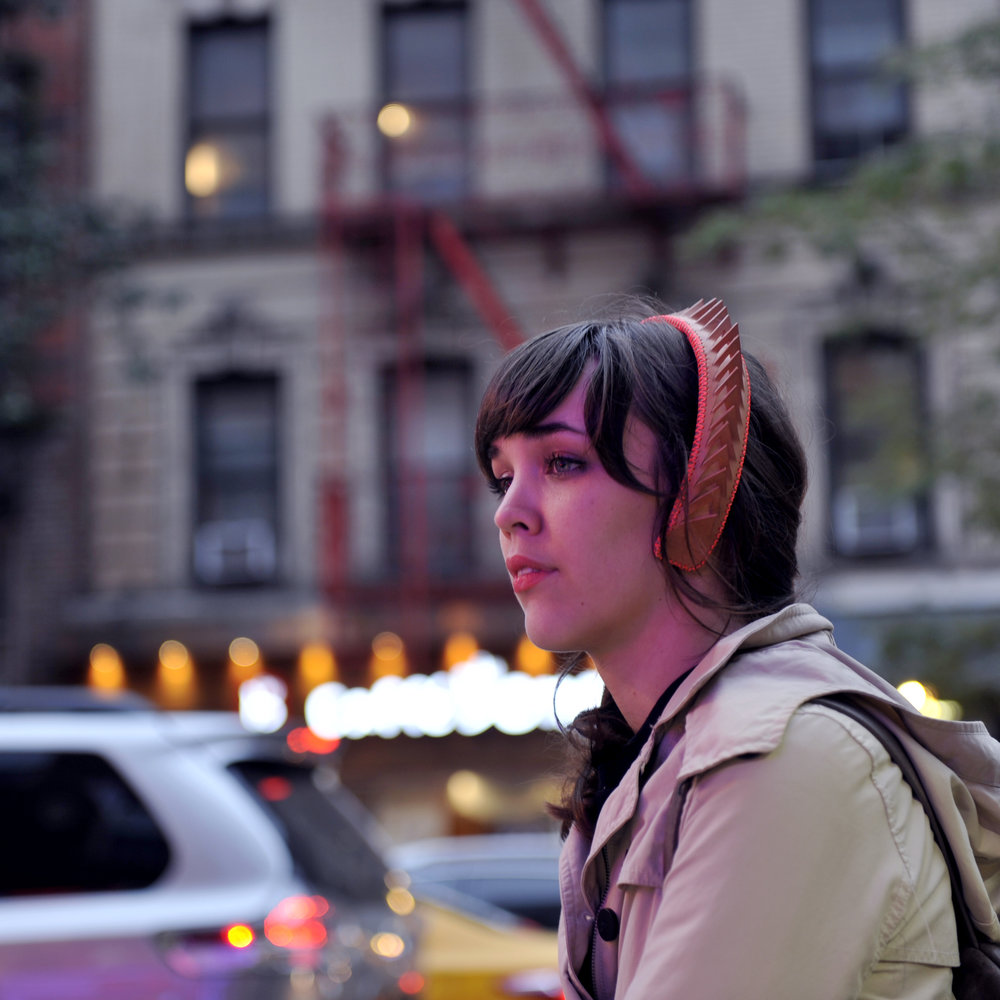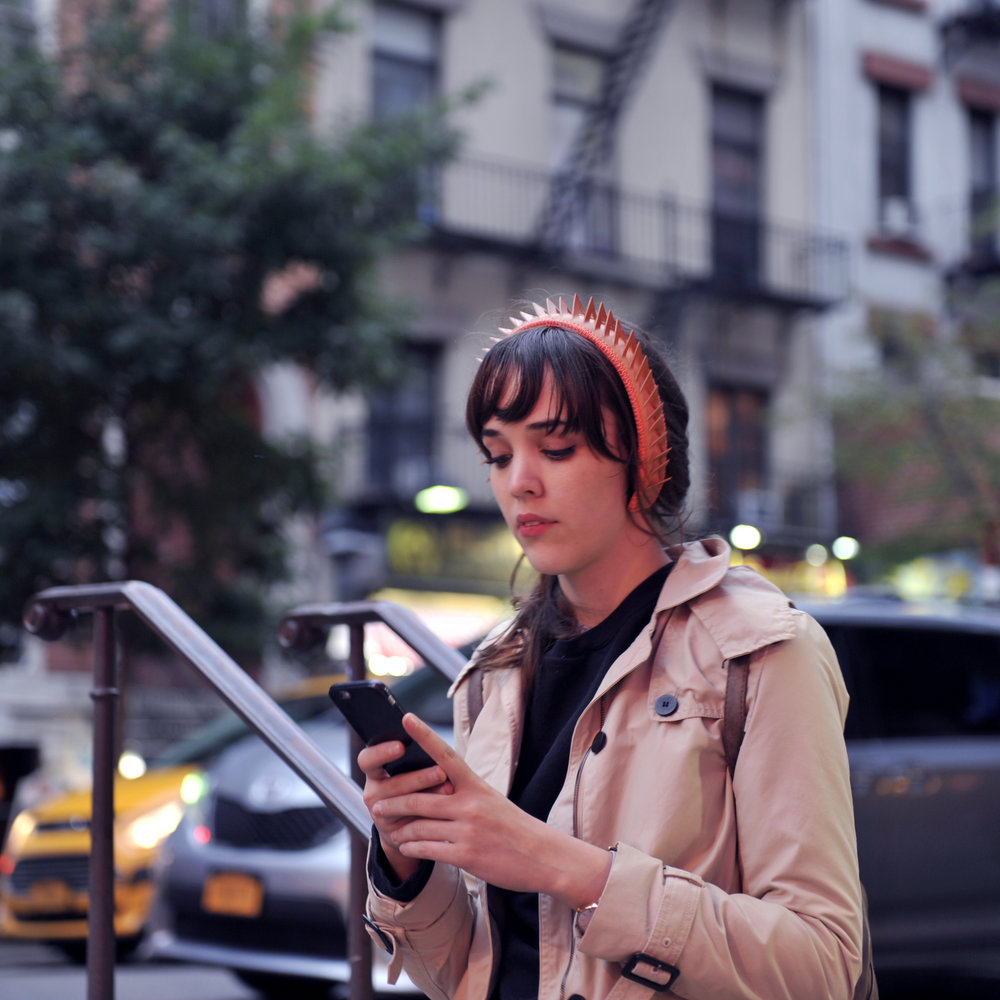 Byway Studio X CTL2016 present: critical design collection "Tuned Out": materialized the non-musical function of headphones – deflecting social interactions & creating private oasis in public.
"White Noise" provides immersion of an alternative audio dimension blurring out the outside noise.

"Do Not Disturb" ushered away unwanted attention through a direct, minimal universal sign of request for privacy.

"Defensive Armor" provides shielded protection by actively cutting out a safe personal space.
"Defensive Armor"
Being in public or any social occasions can be terrifying for introverts or anyone with insecurities. How can you protect yourselves from being approached or bothered? Wear an invisible blanket, become a chameleon, or more realistically, put your headphones on. This on-ear headphone bumps this up a notch with its obvious visual cues referencing a spiky armor. The spikes of the headphone were created by computer-drafted patterns followed by hand cutting of high precision. It was then lightly molded with water to allow shape-change. When the headphone spins, the gradual, asymmetric variation of the spikes enhances the optical illusion of movement. Dyes were applied onto the flesh side of the leather as a symbol of hidden insecurities.
TUNED OUT is to start a conversation among objects, environments, and human interactions.